Northern Communities of Hope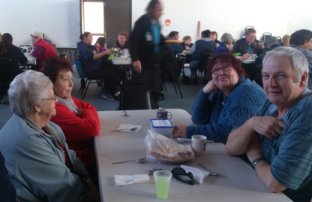 Community Lunch
Every Friday, Community Lunches are conducted in a warm, relaxed, and welcoming atmosphere are at NCOH. The primary goal of these lunches is to provide low-cost and nutritious meals to lonely/isolated low-income people who reside in the Davoren Park/Smithfield district. These occasions also provide people with company and an opportunity to socially connect with other people. At these mealtimes, people can have the "opportunity to become more aware of other Community services which they can access in the Playford Council district
These lunches also provide a meaningful volunteer work experience for some people (cooks and kitchen hands in particular). Vegetables and other foodstuffs are available for people to take from 9 am. Second-hand clothes are put out on a few trestles. People pay for these clothes by way of a donation. You can support this important program by giving by sending a cheque making it payable to "Careworks" and send it to Careworks PO Box 306 Torrensville, Adelaide, South Australia 5031 or you can click on this button to make a credit card donation:
Donations over $2.00 are tax deductible.
Visit NCOH's Website at www.ncoh.org.au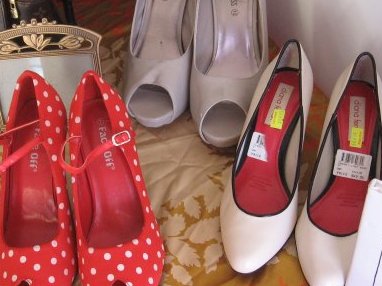 NCOH and CareWorks Community Op Shop
NCOH's Op Shop is now open for business
Mon-Friday 9 am-3.30 pm, at the Elizabeth North Shops.
165 Woodford Road Elizabeth North.
Donations of clothes shoes toys and bric-a-brac are welcome. Your support of this new business venture is appreciated.

Visit NCOH's Website at www.ncoh.org.au